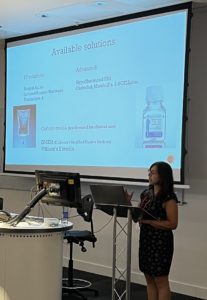 HairClone co-founders and Medical Directors, Dr Nilofer Farjo and Dr Bessam Farjo, are to deliver talks at the 7th Follicular Unit Excision (FUE) Latin American Workshop in the Dominican Republic. Taking place from the 5th-8th August, the workshop will be held at the Barceló Bávaro Palace Resort in Punta Cana.
The event will host commercial exhibitors and a large panel of international speakers with the objective to share expertise and learn new information surrounding hair transplantation practice. Attendees will even have the opportunity to observe live hair transplantation surgeries showcasing the latest FUE techniques.
Dr Nilofer Farjo is to present on the use of different holding solutions used during hair transplantation procedures, which serve to protect the extracted hair follicles between extraction and re-implantation.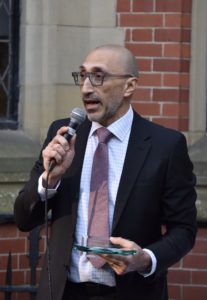 Dr Bessam Farjo will share the background and logistics of banking hair follicle tissue as part of HairClone's follicle banking service, having been the first doctor in the world to bank human hair follicles.
Drs Nilofer and Bessam Farjo will be presenting talks alongside over 70 medical experts, providing a valuable opportunity to discuss techniques and innovations in the field, including HairClone's follicle banking service. The program will also feature talks covering topics including diagnosis, treatment and implantation techniques.
Having founded the Farjo Hair Institute in 1993, The Farjo team have 30 years' experience of performing transplantation surgeries and running a successful and highly regarded institute. As previous presidents of the International Society of Hair Restoration Surgery (ISHRS), Dr Nilofer Farjo and Dr Bessam Farjo are well respected in the field and possess valuable knowledge of both hair restoration surgery and hair research.
The Latin American FUE Workshop is an important congress in the hair restoration world and this year's event is expected to exceed the previous record for participants.