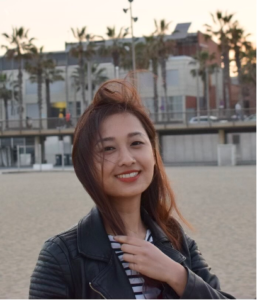 HairClone-sponsored PhD student, Summik Limbu, successfully defended her PhD thesis on Thursday 7th April 2022.
Summik's PhD project aimed to identify genetic factors contributing towards the gradual thinning of hair follicles during the course of androgenetic alopecia, also known as male/female pattern balding.
Her thesis, titled "Investigation into frontal and occipital scalp dermal signatures to identify the cause of follicle miniaturisation in androgenetic alopecia" was able to further our understanding into the underlying causes of balding.   
By carrying out genetic analysis on thinning hairs vs non-miniaturising hairs, Summik's work identified a subset of genes that were expressed at higher levels in non-miniaturising hairs.
These genes are believed to protect hair follicles from miniaturisation signals during the progression of androgenetic alopecia, the most common form of hair loss worldwide.
Lower expression of these protective genes was found in miniaturising hairs, therefore conferring no protective effects on the follicles, leading to the appearance of hair loss in these regions.
Summik will be presenting an overview of her work on the afternoon of May 20th at the Society for Investigatory Dermatology conference in Portland, Oregon, USA, and again at the American Hair Research Society meeting as part of the conference that evening.
HairClone would like to congratulate Summik on her success and look forward to working closely with her in the future.